Awards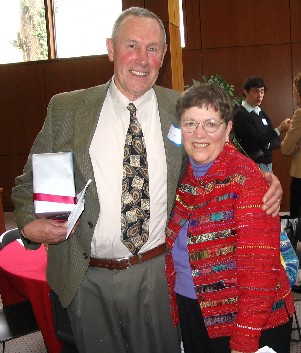 At NHRI's Annual Recognition Day, the following awards are given:
THE WILLIAM E. HALL FOUNDER'S LEADERSHIP AWARD
Bob and Edie Wekesser of Lincoln conceived a special award to symbolize the dedication and foresight of Dr. Hall. In establishing this award, the Wekessers wanted to honor a counselor in his/her junior year who is developing in leadership, who makes things happen, and who has clear goals to achieve while unselfishly focusing on the potential of another human being through the counselor/junior counselor relationship. The award is accompanied by a $1,000 stipend for the counselor's tuition.


THE STUART AWARD
Honoring Lincoln businessman and civic leader, James Stuart, Sr., the Stuart Award has been presented every year to a graduating counselor who exemplifies outstanding leadership. This senior leader must be dedicated to the development of other people, supportive of the NHRI philosophy, and sensitive and responsive to the needs of others.


TALENT PLUS/WILLIAM E. HALL DISTINGUISHED ALUMNI AWARD
Talent Plus and Doug and Kimberly Rath were inspired by Dr. Hall to create a special recognition that highlights people who have invested their lifetimes to the significant development of others. The award to the distinguished alumni is accompanied by a $500 tuition scholarship for an outstanding undergraduate NHRI counselor.
OUTSTANDING JUNIOR COUNSELOR AWARD
The first annual Outstanding Junior Counselor award was given in April of 2011, honoring a graduating high school senior who has demonstrated outstanding human relations capital throughout his/her involvement in NHRI.